Lint Roller's Specification:
Item
Lint Brush Pet Hair Lint Roller
Width
10cm or customized
Layers
12,20,30,45,60 and 90layers
Glue
Special hot melt
Handle
Transparent and opaque handle are available OEM orders are welcome
Paper
One side is coated special adhesive for cl handle color eaning and other side is silicon release paper, Glassine release paper, masking tape and general paper
Usage
Cleans out dust, mote dirt, broken fibres, fine hair and scraps of paper, dandruff on clothes, cars, sofas, carpets, blankets, curtains and beds;
Place
Suitable for home, hospitals, offices
Packing
Paper card, blister card or double blister card available
Feature
1.Household cleaning tool with paper coated special adhesive
2.Electric supply and water are not required
3.Nonpoisonous and odorless
4.Small, exquisite and convenient to carry
5.High viscosity sticky paper tissue
6.Refillable
MOQ
10000 Pairs

Lint Roller's Instruction :
Dust Roller Refill with Spiral/Straight Cutting Sheet, Removes Lint, Pet Hair, Dust, and Dandruff
Detailed Description Material: Paper base
Coated special treated adhesive layer
With 20, 40, 60 and 90 layers
Layer: Spiral sheet or straight cutting sheet
Cardboard tube length: 10cm
The tube inner diameter: 3.75 to 3.85cm
Plastic handle: 19 to 23cm Refillable
Strong sticky and nice glue
Quickly and effectively removes lint, pet hair, dust, dandruff from clothing, sofas and car
Used for family, hospital, office and other special places
Such as railway, engine room, computer room, lab and so on
This product is made by paper base and coated special treated adhesive layer.
It is very convenient and widely used.
Used for wiping off hair, dust and scurf on clothes, cars, sofas, blankets, curtains and beds.
Small, exquisite and convenient to carry.without electricity .
No noise and no electromagnetism disturbed.
Strong sticky and nice glue
Cleaning tapes can be used for families, hospitals, offices and other .special places (such as railways, engine rooms, computer rooms, labs)
It is a green product.
It can stick the lint from pets.
Pictures: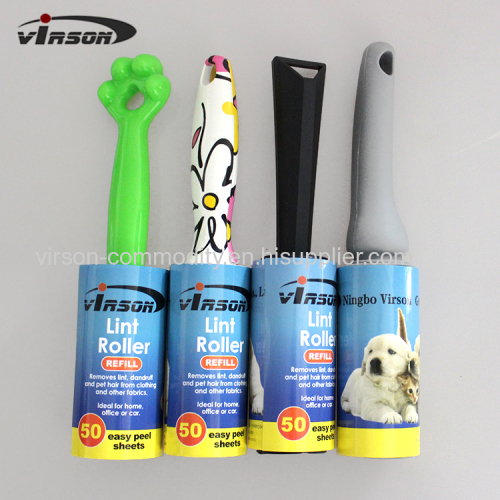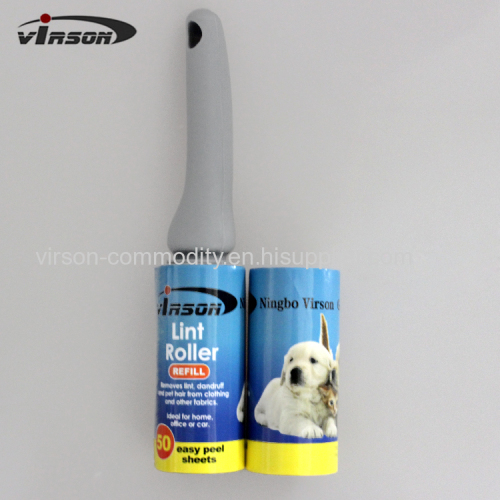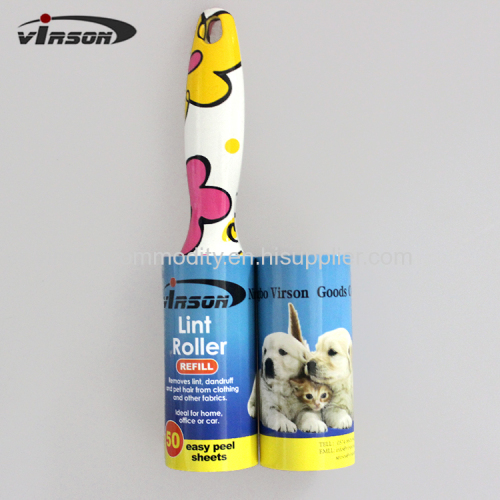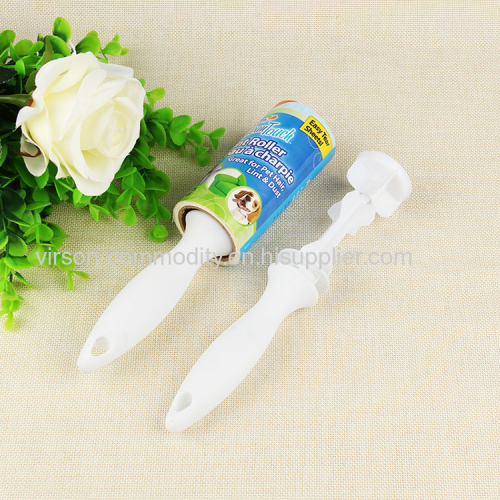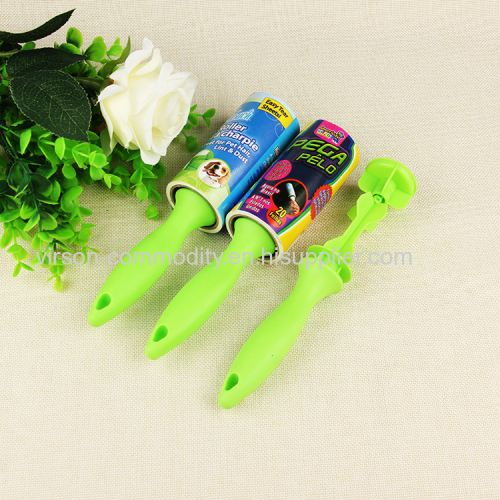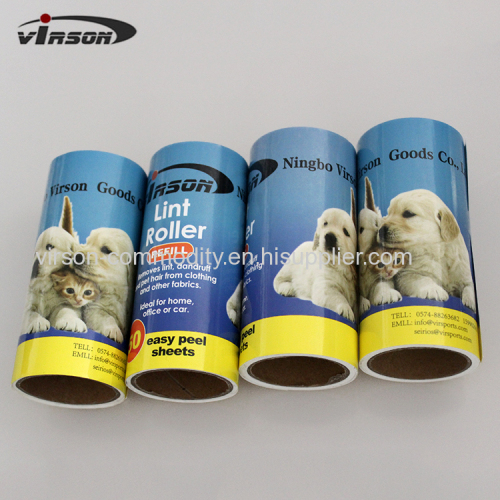 About Our Company:
Virson Commodity Co.,Ltd manufacture and exported to lint rollers for 4 years, produce different design rollers, OEM custom printing and package is welcome.
With the tenet of"Focus and Bset Servie for clients",we are committed to supply high quality lint roller and remover products to customers,and continue developing innovoative products for different demands. Along with outstanding service and teamwork,we assure the most prominent reliability,quality and creativity to our clients.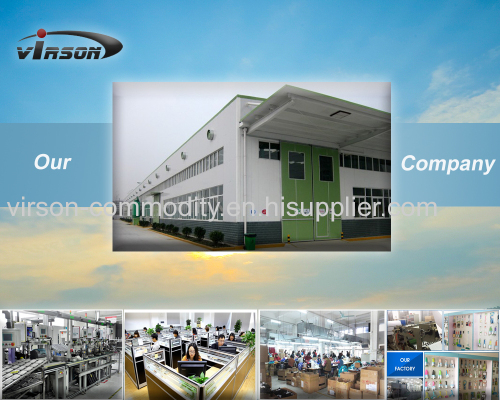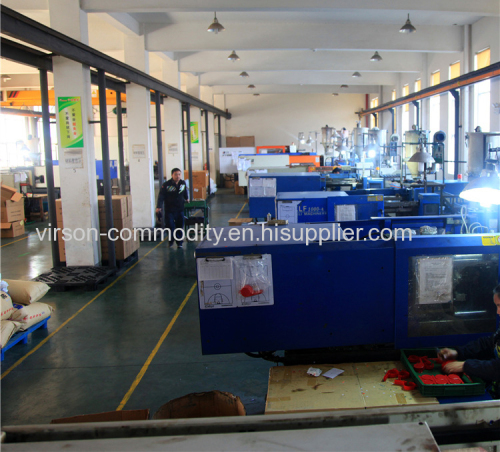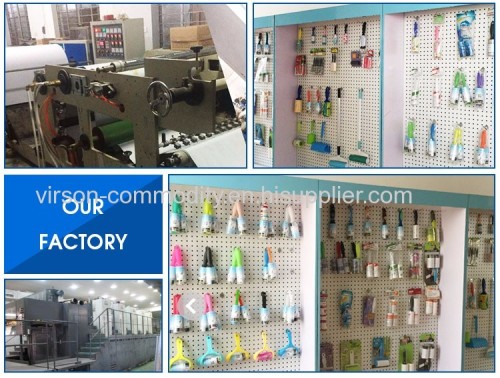 FAQ & Contact Information: